Skift Take
Since Thailand's military junta overthrew the country's government, some tourist arrivals have increased, despite random arrests and a leadership that blames tourists for being murdered. At least employment has improved.
Thailand's record tourism has prompted the government to mull fast-tracking expansion of Bangkok's main airport and forced leisure establishments to add workers after years of doing more with less.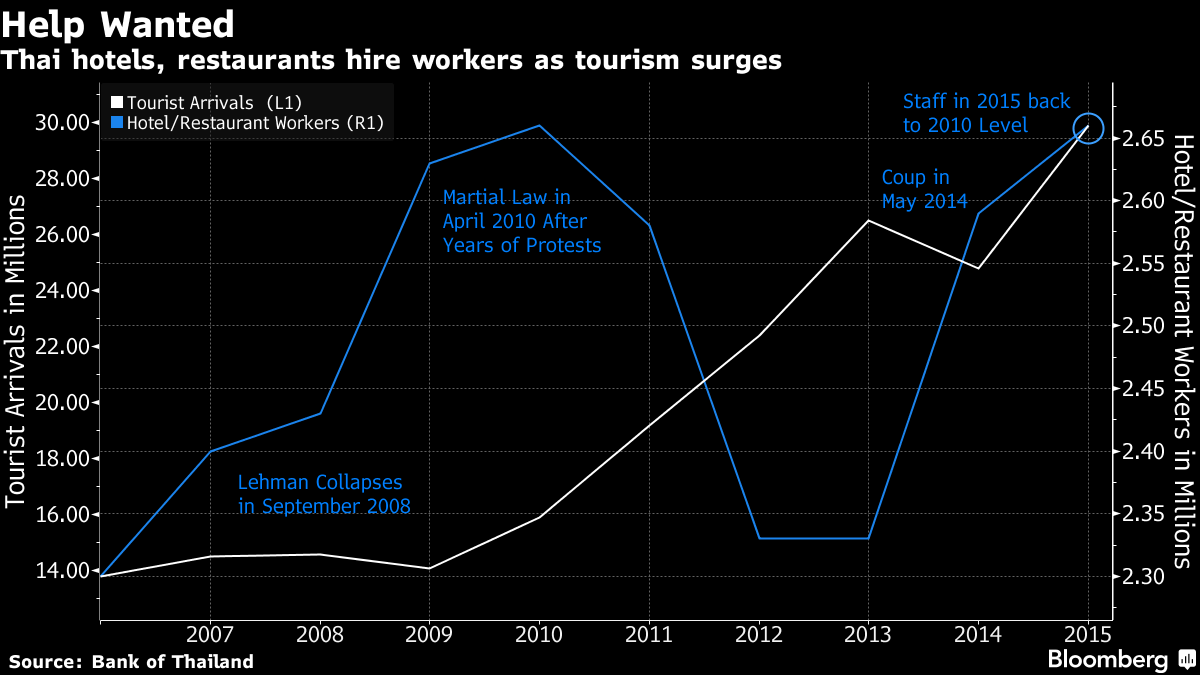 Staff at hotels and restaurants totaled 2.66 million at the end of last year, returning to the same level as in 2010, as foreign visitors surged 21 percent to a record 30 million. With the flood of tourists, led by Chinese, many hotels can no longer refrain from hiring, a strategy used since the global financial crisis and amid years of political turmoil that lead to a military coup in 2014.
©2016 Bloomberg L.P.
This article was written by Lee Miller from Bloomberg and was legally licensed through the NewsCred publisher network.
Subscribe to Skift Pro
Subscribe to Skift Pro to get unlimited access to stories like these ($30/month)
Subscribe Now
Tags: labor, politics, thailand, tourism
Photo Credit: An image from the Thailand tourism bureau's Facebook page. Tourism Authority of Thailand